Residential & Commercial Window Tinting in Springfield, KY
Window tinting isn't just for cars anymore. Whether you want greater privacy at home or better energy efficiency at your business, residential and commercial window tinting installed by the experts at Brian's Tint & Detail is the answer.
As the experts in window tinting installation, we've helped countless residential and commercial customers improve the look, function and efficiency of their property with long-lasting, durable window tinting with security film to prevent shattering.
Commercial & Residential Tinting
While home and business owners alike want to bring as much natural light into their property as possible, the harsh rays of the sun can take a toll on the condition of your belongings—and it also directly affects how much you pay for heating and cooling. No matter the size of your building, how many windows you have or how large they are, we take a careful approach to application that ensures superior results, every time.
The Benefits of Window Tinting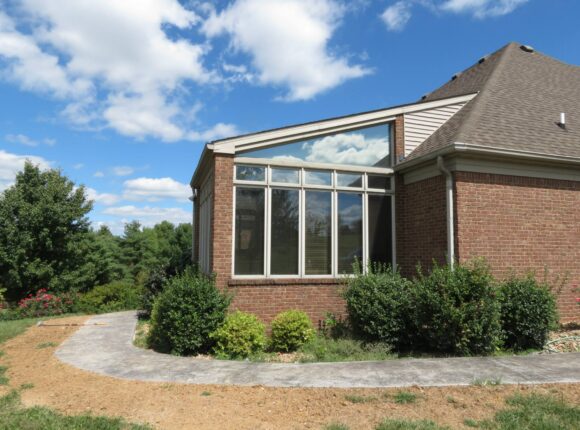 Privacy:
While window tinting allows natural light to enter your home, it also gives your property greater privacy, making it harder for passersby to see inside.
Energy efficiency:
Investing in window tinting cuts down on heat and cooling losses. It filters out UV rays, making it easier to keep your property cool on hot days. Window tinting also acts as a form of insulation for windows, preventing heat loss during cold weather.
Protect furniture:
Since window tinting filters UV light from the sun, furniture, carpeting and other items are protected from fading and material breakdown.
Enhanced safety:
Window tinting dramatically strengthens glass, making it much more difficult to shatter. Rather than shattering, windows treated with high-quality tinting will still hold together on impact. This is especially important for commercial properties that need extra protection from vandalism or theft.